It might be surprising that finding a block isn't the first step to building a new home.
Why? Because building involves two big purchases – buying your block and building your new home. As builders, one of the first questions we'll ask you is, 'what is your budget?'
So, we believe knowing what you can afford (in total) is the real first step to building a new home.
As some of you know, our offices are right next door to finance brokers, Revolution Home Finance, in Cooee. For this blog, we grabbed a minute with Revolution's Director, Issy Reeves. Issy has worked with hundreds of clients building new homes.  In Issy's experience, understanding finances and budget is a crucial step towards building a new home.
In short, here's Issy's top 3 reasons for seeing a mortgage broker (or bank):
Knowing what you can afford (and if you have enough for a deposit) can help you set your building budget;
You'll suss out any potential challenges to finance (so you can sort them out before you miss out);
It will give you an understanding of different lenders and their lending rules/policies (so you can keep this in mind when searching for the ideal block).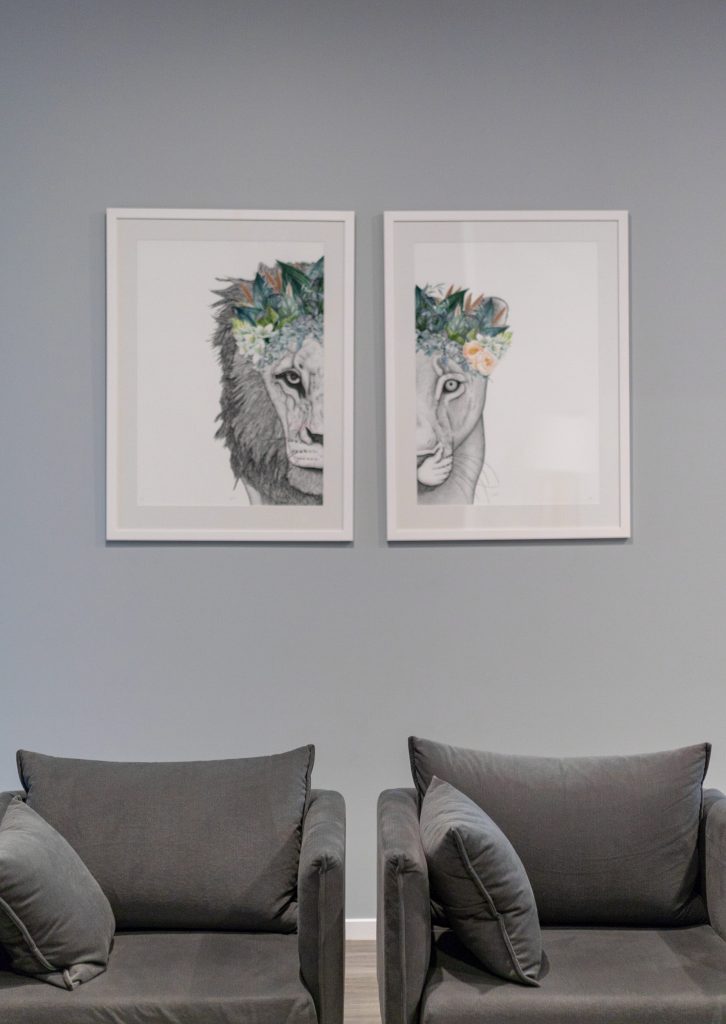 Here's why these 3 things really matter.
Knowing what you can afford will save you from falling short of your dream.
In Issy's experience, helping clients determine how much they can comfortably borrow for the total build is vital, 'Buying a block is only part of building a new home,' Issy says, 'You don't want to get stuck with land you can't afford to build a beautiful home on.'  Alongside determining borrowing capacity and budget, Issy says it's also helpful to get an understanding of different loan types and the process of taking out a loan.
Seeing a broker (or bank) will help you understand any challenges to financing your construction loan.
'Lenders want to know you can service a loan (pay it off) comfortably. They're going to look at how you spend and save your money, your credit history, and your employment circumstances.' Issy says.
Lenders can also be picky about how you finance your loan deposit. For example, it's common knowledge that Federal and State governments have grants available for first-time builders and/or owner-occupiers.  But, did you know lenders don't always count grant dollars towards your deposit?
According to Issy, brokers can quickly help you navigate the grant schemes and bank requirements so your loan application is more likely to be accepted.  'It's like setting up a favorable social media profile before applying for a job', she says, 'Talking to a broker can help you get your financial profile 'just right.'
It's a smart move because if you're ready to borrow, you can comfortably talk to a builder about your budget  Then, when the right block pops up, building your dream home is one step closer!
Be aware of comparing apples with oranges. Get to know the different rules and policies of different lenders.
Issy's final is tip is to be savvy when comparing lenders. We all know lenders have different interest rates, but did you know lenders have heaps of other different rules to determine how much they'll lend you? Lenders will even consider the suburb you want to build in or the type of road your block is on!
Issy recommends seeing a broker (or at least speaking to your bank) and asking the right questions about their lending rules and policies. 'It's our job to see through the minefield of different rules and policies lenders have,' Issy says, 'understanding them can prevent you from missing out on funds or paying too much in interest or fees.'
So there you have it – 3 compelling reasons to sit down with your broker or bank today.
To keep in touch with more from Issy and the Revolution team follow Revolution Home Finance on Facebook or visit their website.
To stay up to date with future Building 101 releases?  Follow us on Facebook and Instagram. 
Blog post written by Karli Franks.  
Photography by Sam Guy @bowerpix